Popular Stickers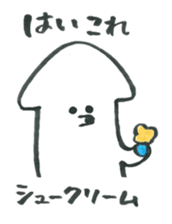 Brush-Written Octopus and Squid 4.
not yet rated
They are so cute!!
US$0.99
8 views
8 unique views
Keywords
How can I share this sticker in a Facebook Comment or News Feed?
Just copy this url:
And paste into your comment or post and it will automatically include this sticker.
Related Stickers for Chat Apps